California Governor Gavin Newsom said he looked forward to the day the National Rifle Association (NRA) "is obsolete" after the gun rights group called him a hypocrite for his Second Amendment remarks as he was flanked by armed guards.
The NRA slammed Newsom after he told 'CBS Evening News' that the Second Amendment became a 'suicide pact' by marching in Monterey Park, Californiathe scene where 11 people were killed and several others were injured in a mass shooting over the weekend.
FATIGUE AND FRUSTRATION STRENGTHENS AS IT SEES 3RD MASS SHOT IN OVER A WEEK
"Governor Newsom made this statement while flanked by at least four armed guards," Amy Hunter, the NRA's director of media relations, told Fox News Digital on Tuesday. "That's the definition of hypocrisy."
In a tweet on Wednesday, Newsom responded by saying, "People have just been shot in a dance club and in their workplace – and This is your answer," he said, referring to the Monterey Park shooting and another in Half Moon Bay on Monday where seven people were killed at their workplaces. "I look forward to the day when your trash organization is obsolete."
Fox News Digital contacted the NRA.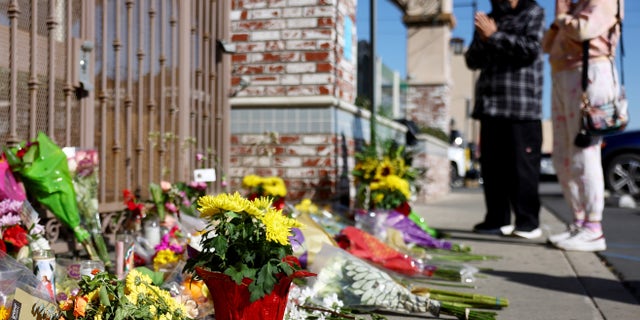 During his interview, Newsom commented on gun rights, while noting that congressional lawmakers have made no inroads on gun access, despite the proliferation of mass shootings in recent years.
"The Second Amendmentbecomes a suicide pact, it seems," he said. 'other side does seem to give a d- -n.'
CLICK HERE TO GET THE FOX NEWS APP
California has some of the strictest gun laws in the country, and advocacy groups regularly rank the state among the best in the nation for gun safety. The state has mandatory waiting periods and background checks to purchase a firearm. Military type weapons are also prohibited.