Local
Lindsay Clancy, 32, strangled her three children on Tuesday, Plymouth District Attorney Timothy Cruz said, according to a preliminary investigation. Cora Clancy, 5, and Dawson Clancy, 3, died, while a 7-month-old boy was injured and hospitalized.
Duxbury mother faces murder charges after allegedly strangled her three young children on Tuesdaytwo of whom died, according to Plymouth County District Attorney Timothy Cruz.
Lindsay Clancy, 32, is charged with killing her 5-year-old daughter, Cora, and 3-year-old son, Dawson, Cruz said at a press conference Wednesday. A third child, 7 months old, survived and was airlifted to Boston Children's Hospital, where he remains, according to Cruz.
Shortly after 6 p.m. Tuesday, a man — whom Cruz later identified as Clancy's husband — called 911 to report a suspected suicide attempt at the family home of 47 Summer St. Clancy, who had jumped from a window, remained hospitalized on Wednesday, Cruz said.
Inside the home, emergency crews found the three children with "clear signs of severe trauma," Cruz said. A preliminary investigation suggested the children had been strangled, he said.
"As soon as possible, we will indict [Clancy] on the two murder charges in the deaths of his children," he said.
Cruz declined to comment if postpartum psychosis – which can lead to delusions, hallucinations and paranoia in mothers who have recently given birth – may have played a role, but he said officials were looking at all angles.
"When something like this happens there are obviously usually more questions than answers," he said. "As we move forward, we will give the answers we can."
Clancy's Facebook page identifies her as a labor and delivery nurse at Massachusetts General Hospital, and the hospital has confirmed she is an employee.
"We are shocked and saddened to learn of this unthinkable tragedy," MGH said in a statement. "We send our deepest condolences to all those affected by these devastating events."
Cruz thanked the first responders for their professionalism during the press conference, adding, "I'm sure many of them won't forget what they saw last night."
Duxbury Fire Chief Rob Reardon said all public safety personnel have been offered support.
"Tragedies like these are always difficult to understand and deal with," he said. "We can be left to wrestle with many emotions."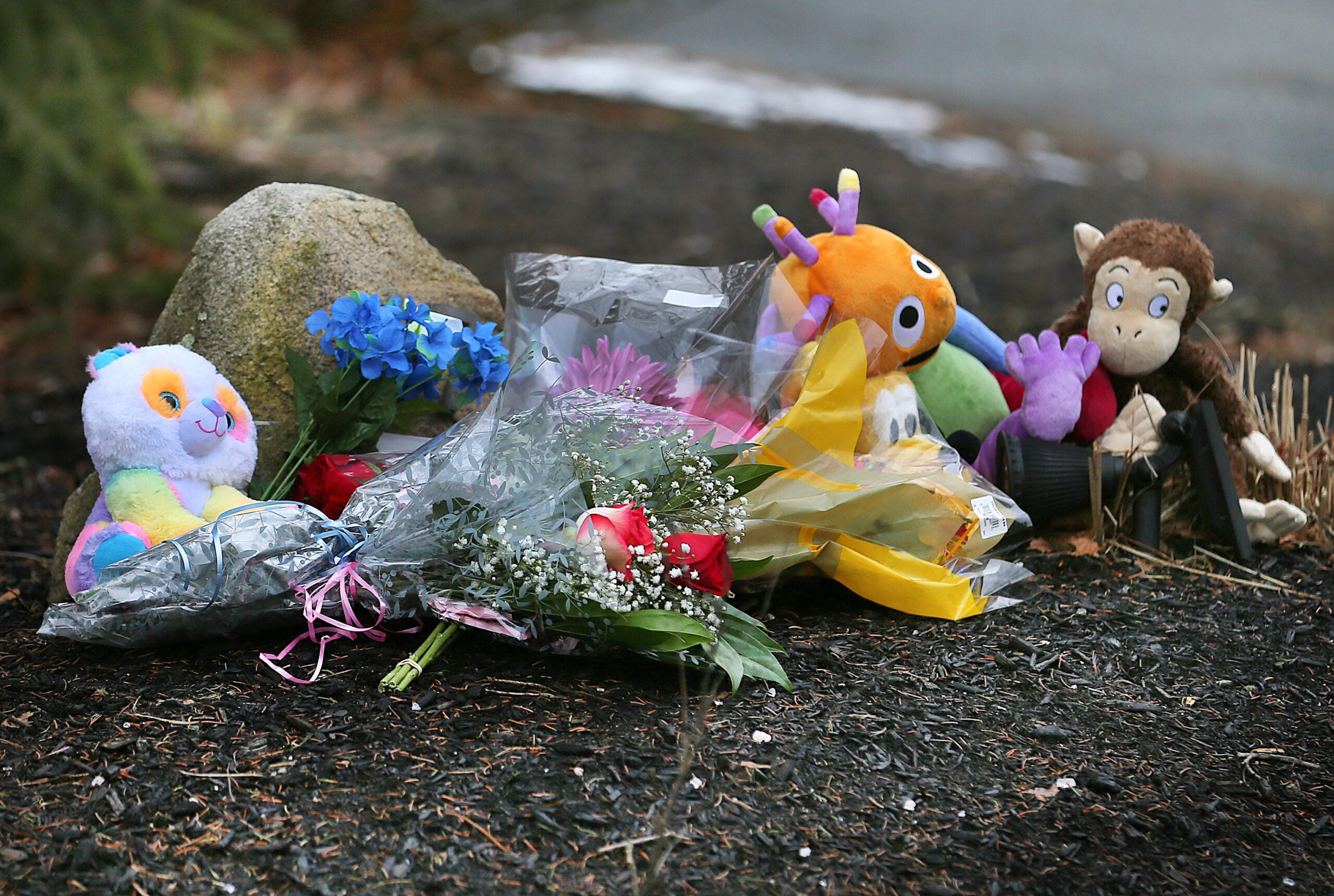 City manager Rene Read, emotional as he stood on the podium, said the community was in shock at the "tragic events".
Police, fire and dispatch personnel who were on the scene or assisted in the call have been relieved of their duties, and the city is providing follow-up support, he said.
"In these seemingly impossible times, our support for them is absolutely essential and we are committed to ensuring their well-being," Read said.
He also noted the overwhelming support Duxbury received afterwards and said those wishing to provide meals to first responders can call the police department at 781-934-5656 or the fire department at 781-934-5693.
"We have a long road ahead of us," Read said. "We are grateful that we are not alone on this journey."
Newsletter Sign-Up
Stay up to date on all the latest news from Boston.com